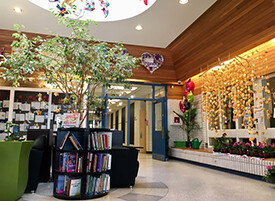 Housed in the main lobby of Leo Nickerson School is our Family Resource Centre. The conception and the realization of this centre has been a collaborative effort of parents and school personnel. From this resource library, families may borrow materials on a wide range of subjects including:
Creative Ideas
Families
French Immersion
Grief/Fear
Health/Safety
Learning Challenges
Parenting
School Successes
Social Skills
Parents are invited to stop by and browse through the material. All materials can be signed out through the office
Check out our newest titles!